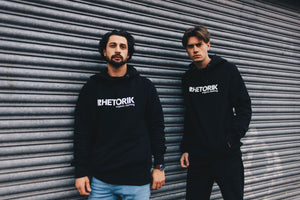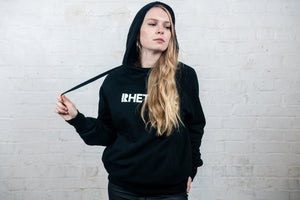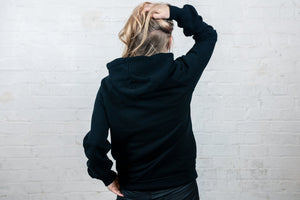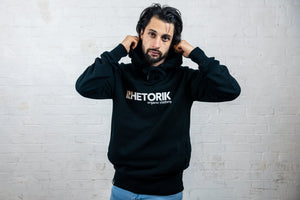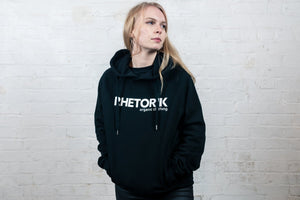 Text Logo Hoodie
Love Rhetorik? Wear our logo proudly with both comfort and style.
With our high standard of comfort, you're not going to want to put any other hoodie on. Walk around in our super soft organic cotton and wear our brand with pride. It's both highly durable and ethically accredited.
So, go! Talk about climate change, be brave! Stand up to your nan! Be bold! Clock her with some facts! Now you have the style to back it up!
Made in India, in a renewables powered factory. Endorsed with Ethical Accreditation by the ECO (Ethical Company Organisation).
The printing and garment alterations such as labelling were made in the UK / Britain. Printed using environmentally friendly water based inks, in a workshop partially powered by solar panels.
As with most of Rhetorik's fashion, this jumper is unisex / gender neutral.