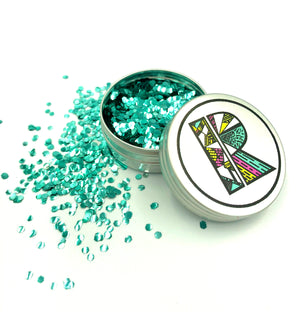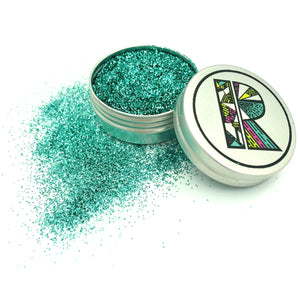 Turquoise EcoGlitter - Biodegradable Cosmetic Glitter
Turquoise Biodegradable Cosmetic EcoGlitter
- Cosmetic grade: suitable for face, body, and hair.
- Biodegradable in the natural environment
- Made from plants, not plastic.
- Stunning quality. Perfect for festivals, fancy dress, nights out, and parties.
- 5g, 15g, 25g options. Products pictured are 25g.
- Beautifully packaged in reusable aluminium tins.
- If you are unsure which size to buy, please check out this page: Glitter sizing and FAQ.