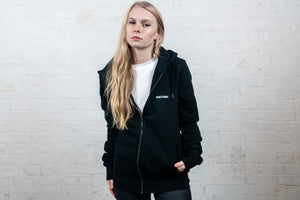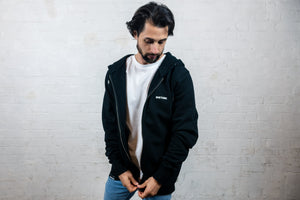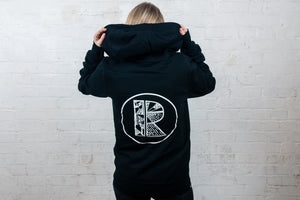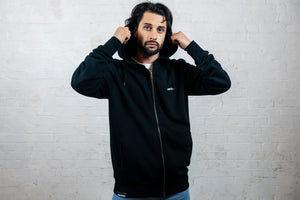 Zip Hoodie
Refreshingly casual with down-to-earth style. The quality of our best selling hoodie is hard to miss, it's easy to see why we've kept it in the classic collection.
Expertly crafted, with quality UK embroidery on the front and our contemporary logo on the back. It also features a front zip, hood and drawstrings and kangaroo style pockets, all brought together with our premium organic cotton.
Made in India, in a renewables powered factory. Endorsed with Ethical Accreditation by the ECO (Ethical Company Organisation).
The printing and garment alterations such as labelling were made in the UK / Britain. Printed using environmentally friendly water based inks, in a workshop partially powered by solar panels.
As with most of Rhetorik's fashion, this T-shirt is unisex / gender neutral.